''Park. The Ground Floor''. Illustration for Frozen Pixels Studio site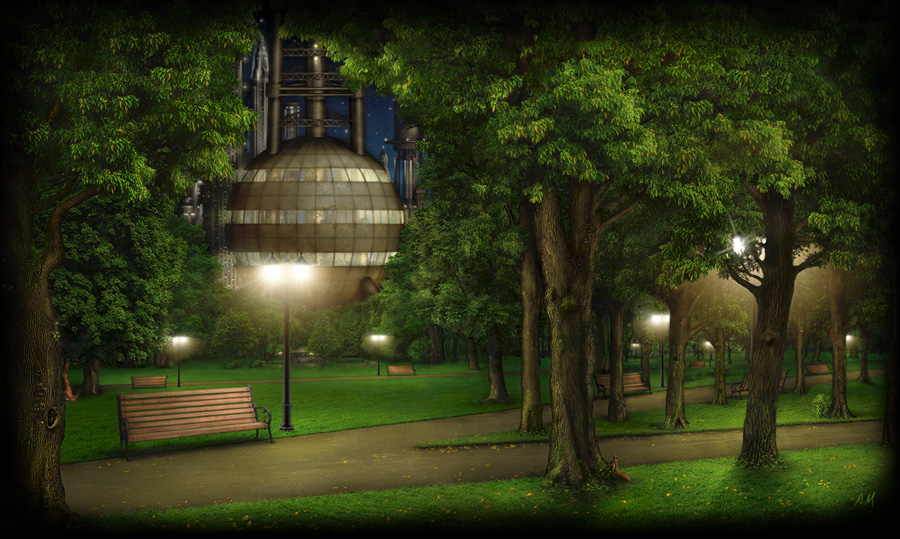 Task:

Draw a background for the Frozen Pixels Site Home page.

One of four illustrations for Frozen Pixels Studio site.

Each illustration demonstrates one of four levels of a stratospheric elevator - a huge and majestic structure of glass and metal in the center of a megalopolis: Park, Gardens in the Sky, Sky port and Space observatory. Finished:

January, 2011 Implementation:

Created in Matte painting technique. Idea:

The ground floor of the elevator was allotted to a small hotel, shopping malls, souvenir stores and observation decks.